Welcome i550 Builders.
Go work on your boat.
Buy the Plans,
Build the Boat
Whats' Happening
Class officers elected.
Class Constitution and Rules adopted.
TokyoTrashBaby's Surf to City 2011 video
Hot Canary takes on the Everglades Challenge
Picture of the Month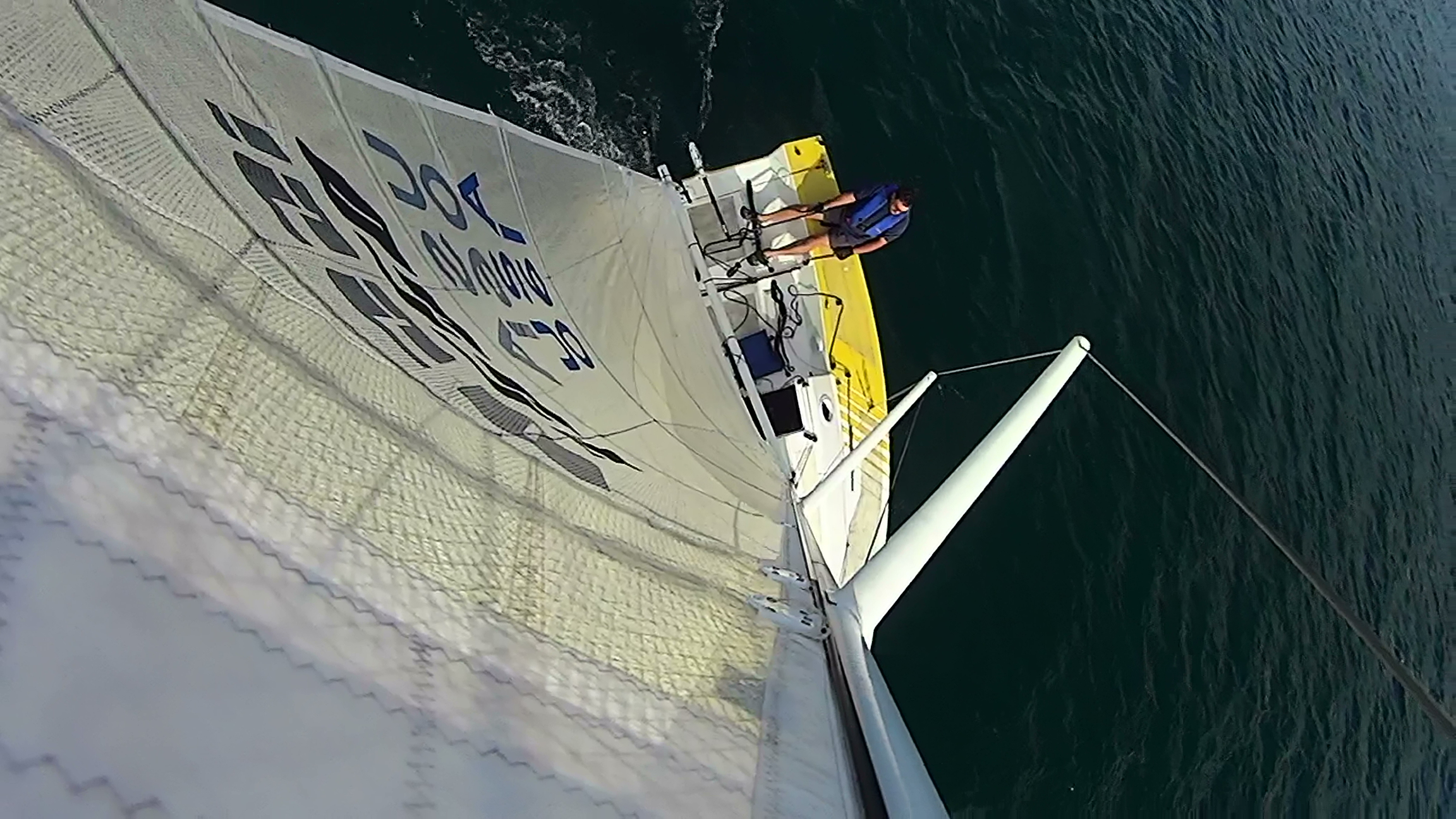 Jon is just hanging out for this shot from his masthead camera.
Class Vision Statement
The vision of the i550 Class Association is to develop fast, affordable, accessible, amateur-built sportboats, to foster fraternity and sharing of knowledge between builders, and to promote class growth and competitive racing. The members of the Class agree that Class Rules ought to be clear and concise, and provide firm and unequivocal guidance for builders. While encouraging restricted development and customization for individual needs, the Class recognizes that controlled hull forms, sail areas, and sail limits are essential to promote affordability and longevity of the Class.